Apothecary Goods
Regular price
Sale price
$25.00
Unit price
per
Sale
Sold out
Loading subscriptions ...
Discover the secret to a focused and prosperous beard with Overachiever Beard Oil! Energize your senses with its unique scent while achieving clarity and sharpening your concentration. Our calming formula helps you stay on top of your game.
Crafted with pure essential oils and all-natural ingredients, Overachiever Beard Oil moisturizes and tames your beard without weighing it down. Experience the delight of a mild masculine scent as you work this product into your facial hair.
Contained in a 2oz bottle, our Overachiever Beard Oil is infused with Green Tourmaline stones, known for intensifying mental focus and uplifting spirits. Every bottle is meticulously hand-crafted in small batches at our creativity workshop, ensuring the highest quality.
Rest assured, we only use pure essential oils in our formula, with no synthetic fragrances added. Enjoy the natural benefits of Vetiver Oil, Tangerine Oil, Jasmine Oil, Tea Tree Oil, Orange Bitter Oil, and Peppermint Oil.
Unlock the potential of your beard with Overachiever Beard Oil and embrace a whole new level of focus and control. Get your hands on this exceptional product and let your beard thrive like never before!
Overachiever Beard Oil comes in a 2oz bottle that is infused with Green Tourmaline stones. The Green Tourmaline stones can intensify mental focus and lift your spirits. Each Magus product is meticulously hand-crafted in small batches in our creativity workshop.
Only the following Pure Essential Oils are used in this product and no synthetic fragrances have been added. 
Vetiver Oil
Tangerine Oil
Jasmine Oil
Tea Tree Oil
Orange Bitter Oil
Peppermint Oil
ADDITIONAL INFORMATION
Weight
.2 lbs
Dimensions
5 × 3 × 2 in
Overachiever

2oz Beard Oil

2oz Beard Oil Ingredients

Fractionated Coconut Oil, Golden Jojoba Oil, Hemp Seed Oil, Tea
Tree Essential Oil, Orange Bitter Essential Oil, Peppermint Essential Oil, Pure Vetiver Oil, Pure Tangerine Oil, Pure Jasmine Oil

Disclaimer

Do not apply directly to skin, pure essential oils can cause irritation. Combine with carrier oil prior to skin application. Always test in a small area and discontinue use if irritation occurs. For external use only. Keep out of reach of children.

These statements have not been evaluated by the Food and Drug Administration. This product is not intended to diagnose, treat, cure, or prevent any disease.

Our ingredients are all made and found in nature and are dairy, soy, nut, and gluten-free; and low glycemic. We meticulously source the purest of essential oils straight from the source.

We encourage you to consult your healthcare provider prior to use if you are pregnant, nursing, trying to conceive, taking any medication or if you have a medical condition. 
Share
View full details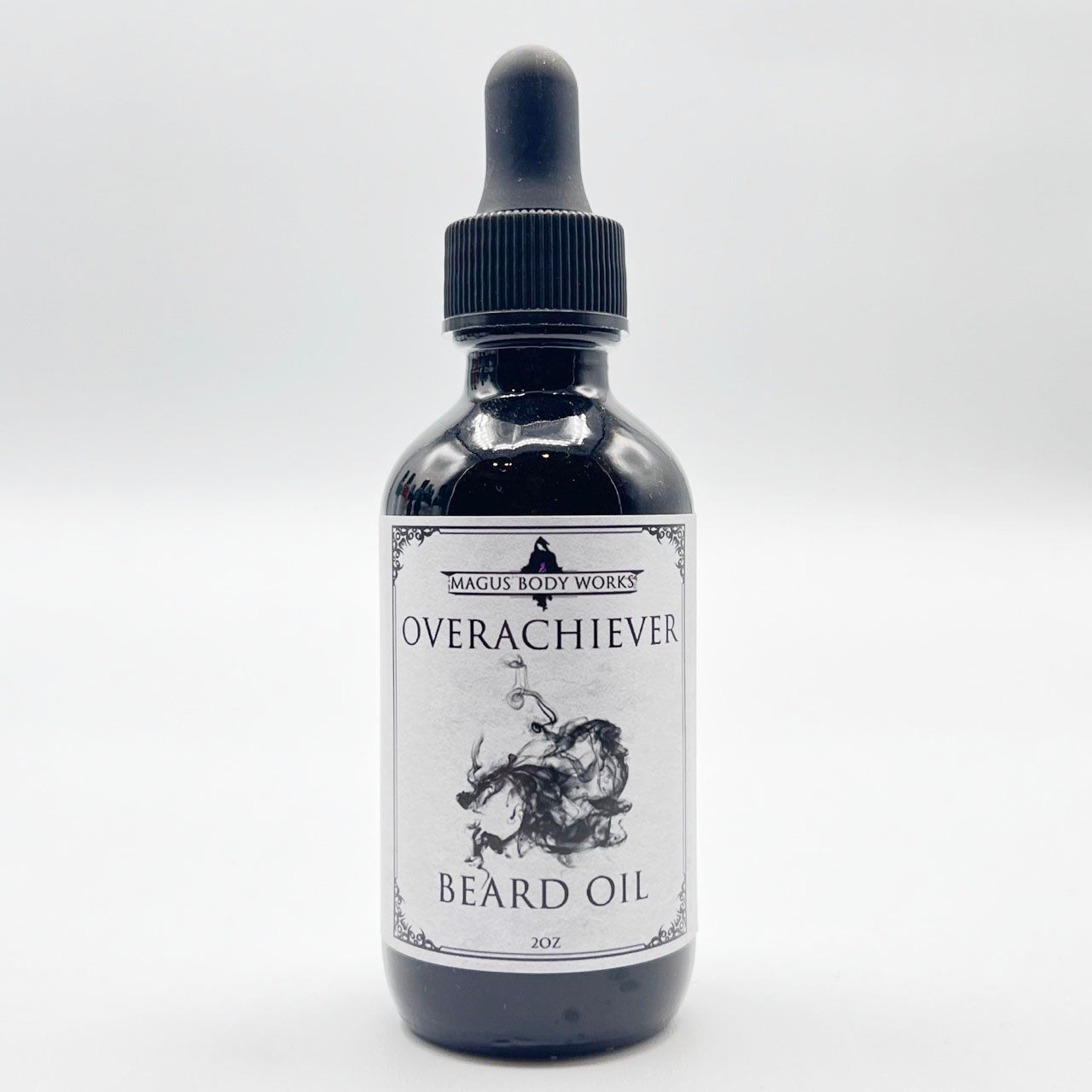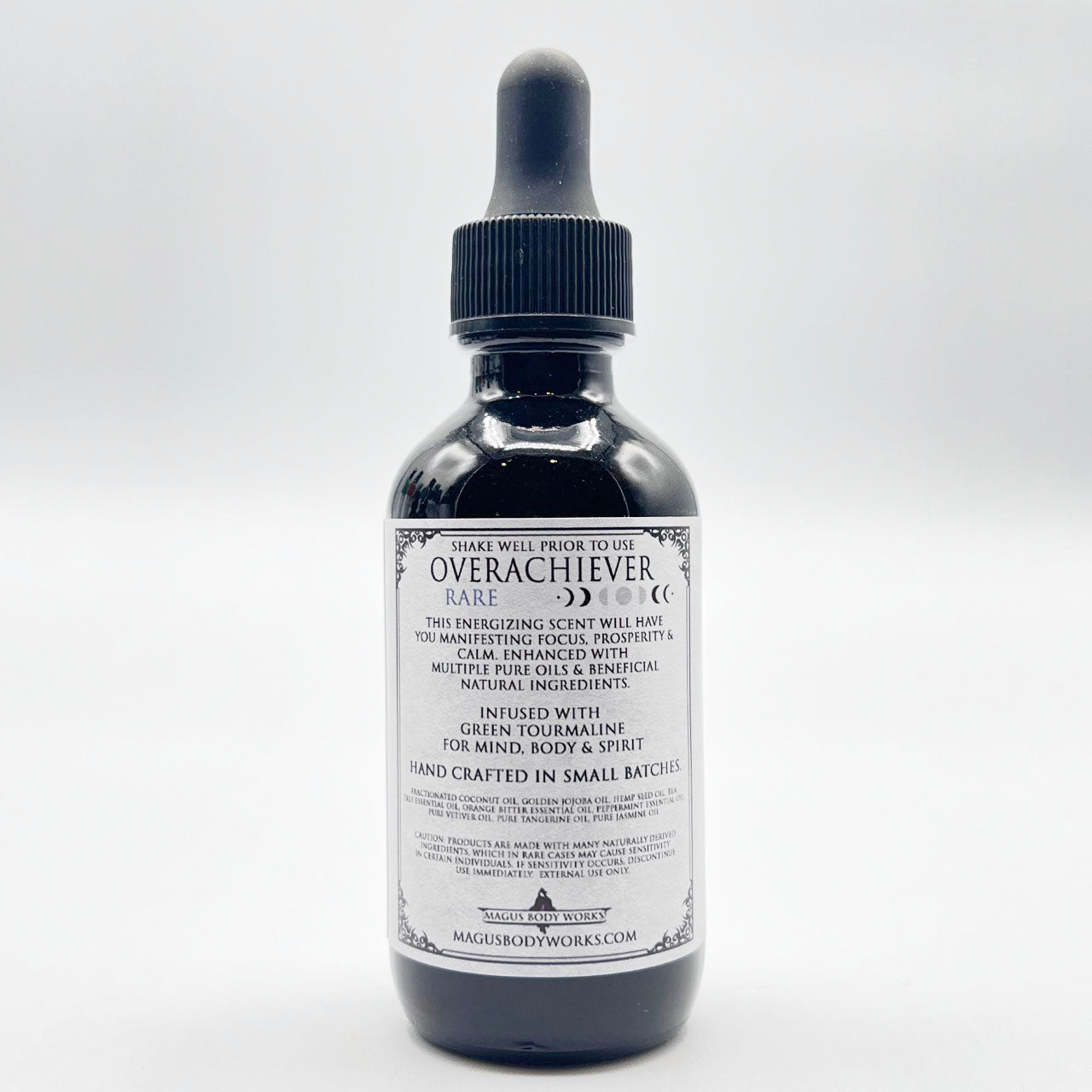 Collapsible content
Handmade in small batches

Magus Body Works products are handmade in small batches with the best ingredients possible. Our process uses traditional methods to ensure a quality, unique product. Our range of products are created to bring a little joy and wellbeing into your life. We believe that everyone deserves a touch of luxury. We offer high quality products, crafted with care and love, to help you relax and make life a little better.
Magus Rarity System

You'll notice on all Magus products, there are rarity indicators. These are just like you see in many games. They range from Uncommon to Legendary. As they progress in the rarity system, it typically means the ingredients and expense in creation level up.
Shipping

Most items are shipping on the next business day from receiving the order. All orders over $50 receive free shipping.
Only the best for you

Great care is taken when sourcing raw materials for production of Magus products.
Cautions

Products are made with many naturally derived ingredients, which in rare cases may cause sensitivity in certain individuals. If sensitivity occurs, discontinue use immediately. Do not spray mist directly on plastics or leather. All products are intended for external use only. Due to the use of pure essential oils, always test any products in a small area first. Some separation may occur with oils, please shake well prior to using. As with all essential oil products, please contact a physician prior to use if pregnant or nursing.