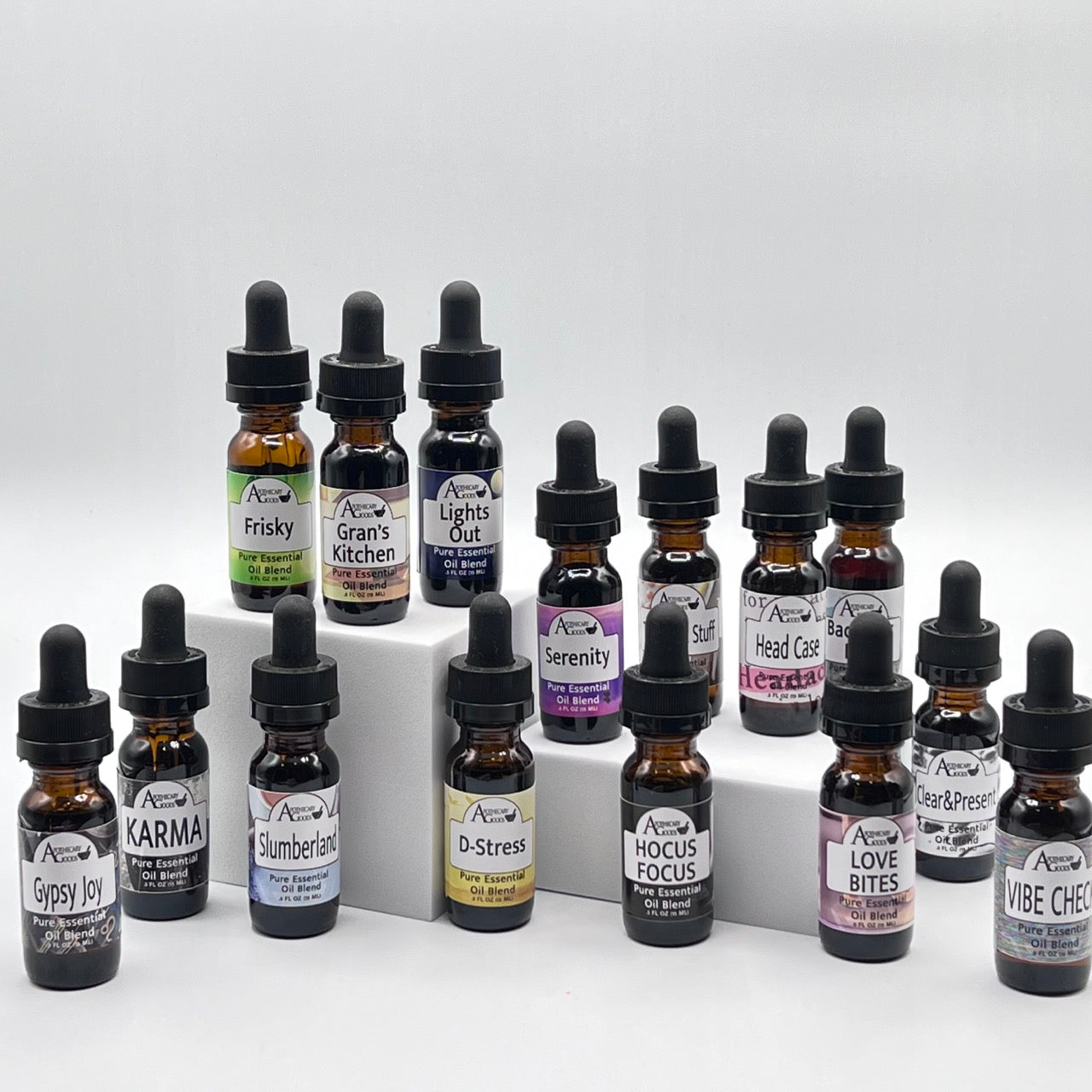 Apothecary Goods Exclusive Pure Essential Oil Blends
Essential oil blends are pre-made mixtures of different essential oils designed to address certain needs, such as stress relief, pain relief, emotional balancing, relaxation, sleep aid, or immunity boosting without the need for chemicals or medications. Blending different oils together creates a synergy between the components, thus making the effect of the mixture more potent and effective. These blends can be used topically or aromatically.
All essential oil blends are created in-house and are exclusive to Apothecary Goods.
View Collection
Apothecary Goods Collection

That Witch Beauty OURS Collection
This skin care routine is a gender neutral, collagen boosting system made with all natural ingredients your skin is craving.
View Collection
That Witch Beauty Collection
Magus Body Works Body Wash Collection
Magus body wash is designed to give a luxurious and indulgent experience that nourishes, refreshes and revitalizes the skin.
View Collection
Magus Body Works Collection