Apothecary Goods
Regular price
Sale price
$30.00
Unit price
per
Sale
Sold out
Loading subscriptions ...
Experience the power of Karma Essential Oil Blend, a harmonious fusion of pure therapeutic-grade oils crafted to bring you a sense of balance, safety, and security. Designed to activate neurotransmitters in your brain and evoke emotions, this exquisite blend is your ticket to tranquility when life feels overwhelming and anxiety takes hold.
Harness the Healing Essence of Essential Oils
Discover the natural healing properties of essential oils as you immerse yourself in the captivating aroma of Karma Essential Oil Blend. Each oil is carefully selected for its therapeutic benefits, working synergistically to promote a grounded and balanced state of mind. Let the enchanting scents envelop you as you embark on a journey of inner peace and harmony.
Restore Balance and Grounding
When the weight of the world feels heavy on your shoulders, Karma Essential Oil Blend is here to restore your equilibrium. With just a few drops, this blend works to bring you back to center, calming your racing thoughts and soothing your frayed nerves. Feel a renewed sense of grounding and balance as the aroma embraces your senses, helping you find your inner calm.
Create Your Own Karma
Take charge of your emotional well-being and create your own karma with the power of this exceptional blend. Use Karma Essential Oil Blend during meditation, mindfulness practices, or daily rituals to set your intentions and invite a state of serenity into your life. Allow the transformative energy of the oils to guide you on a path of inner harmony and self-discovery.
Uncompromising Quality, Pure and Therapeutic
At Apothecary Goods, we believe in delivering nothing but the best. That's why our Karma Essential Oil Blend is created with 100% pure therapeutic-grade oils, without any carrier oils or additives. With each bottle, you can trust that you're receiving the highest quality blend to support your well-being and promote a sense of calm and balance.
Embrace Your Journey to Balance
Embrace the power of Karma Essential Oil Blend and embark on a journey to find balance, safety, and security. Let the aromatherapy magic transport you to a state of serenity and tranquility, creating the space for inner harmony and a renewed sense of well-being. With Karma by your side, you can confidently navigate life's challenges and embrace the transformative energy of pure essential oils. 
Shop with confidence knowing that all Apothecary Goods products are created and shipped from the USA. Say goodbye to long wait times and hello to fast shipping! We guarantee to ship out all orders the very next day.
ADDITIONAL INFORMATION
Suggestions for use

Shake well before each use
Diffuser: Add 4-6 drops into diffuser with water. Turn diffuser on.
Roll on: Add 15 drops with your favorite carrier oil into roller bottle. Roll onto skin.
Inhale: Open bottle, sniff, enjoy or use in the essential oil inhaler of your choice.

Ingredients

Ingredients: Pure Oud Oil, Pure Ylang Ylang Oil, Pure Pink Grapefruit Oil, Pure Cherry Blossom Oil, Pure Peppermint Oil, Pure Sandalwood Oil.

Handcrafted in small batches
Size: 15ML (.5oz)
Bottle Type: Glass Bottle
Closure: Child resistant dropper

Disclaimers


Do not apply directly to skin, pure essential oils can cause irritation. Combine with carrier oil prior to skin application. Always test in a small area and discontinue use if irritation occurs. For external use only. Keep out of reach of children.

These statements have not been evaluated by the Food and Drug Administration. This product is not intended to diagnose, treat, cure, or prevent any disease.

Our ingredients are all made and found in nature and are dairy, soy, nut, and gluten-free; and low glycemic. We meticulously source the purest of essential oils straight from the source.

We encourage you to consult your healthcare provider prior to use if you are pregnant, nursing, trying to conceive, taking any medication or if you have a medical condition. 
Share
View full details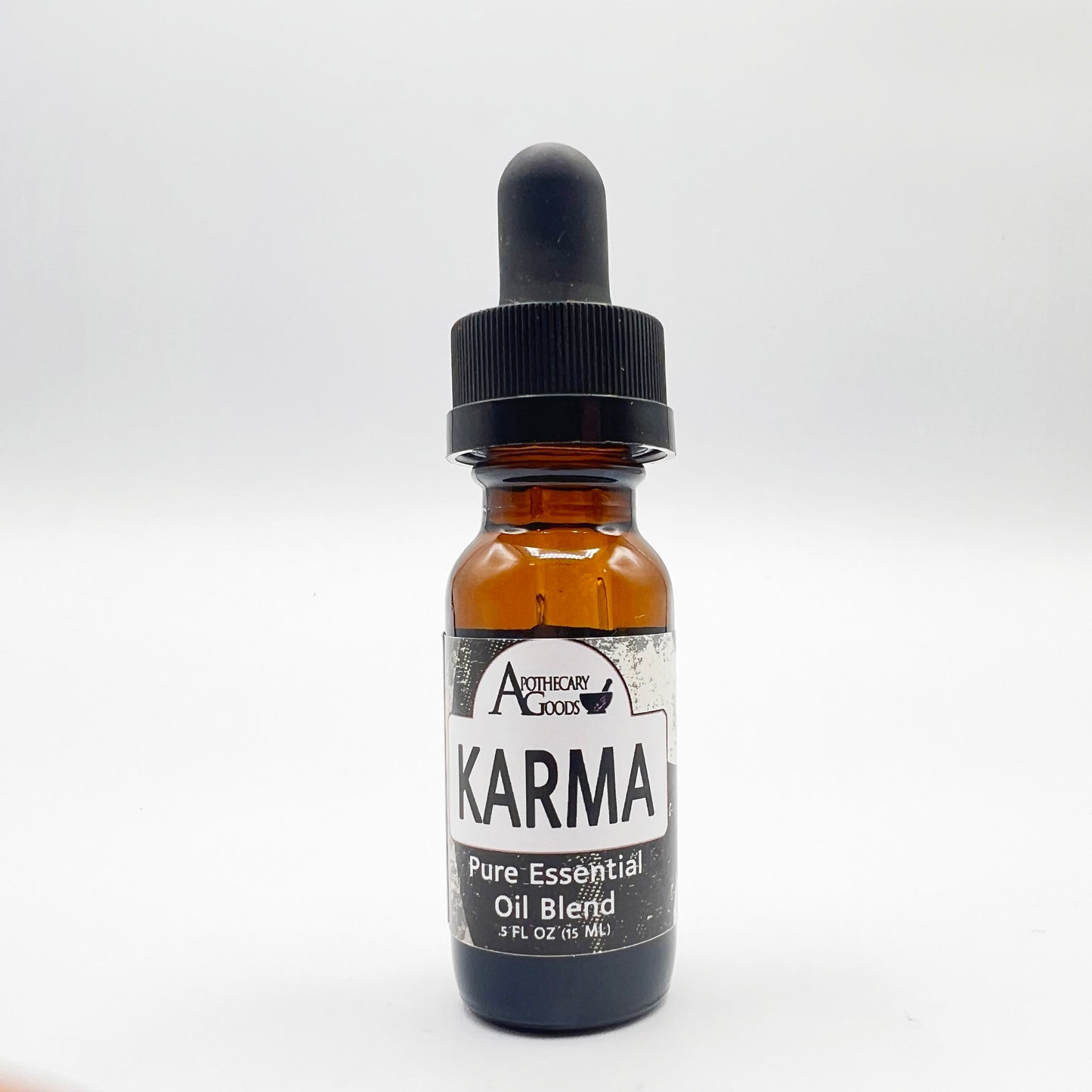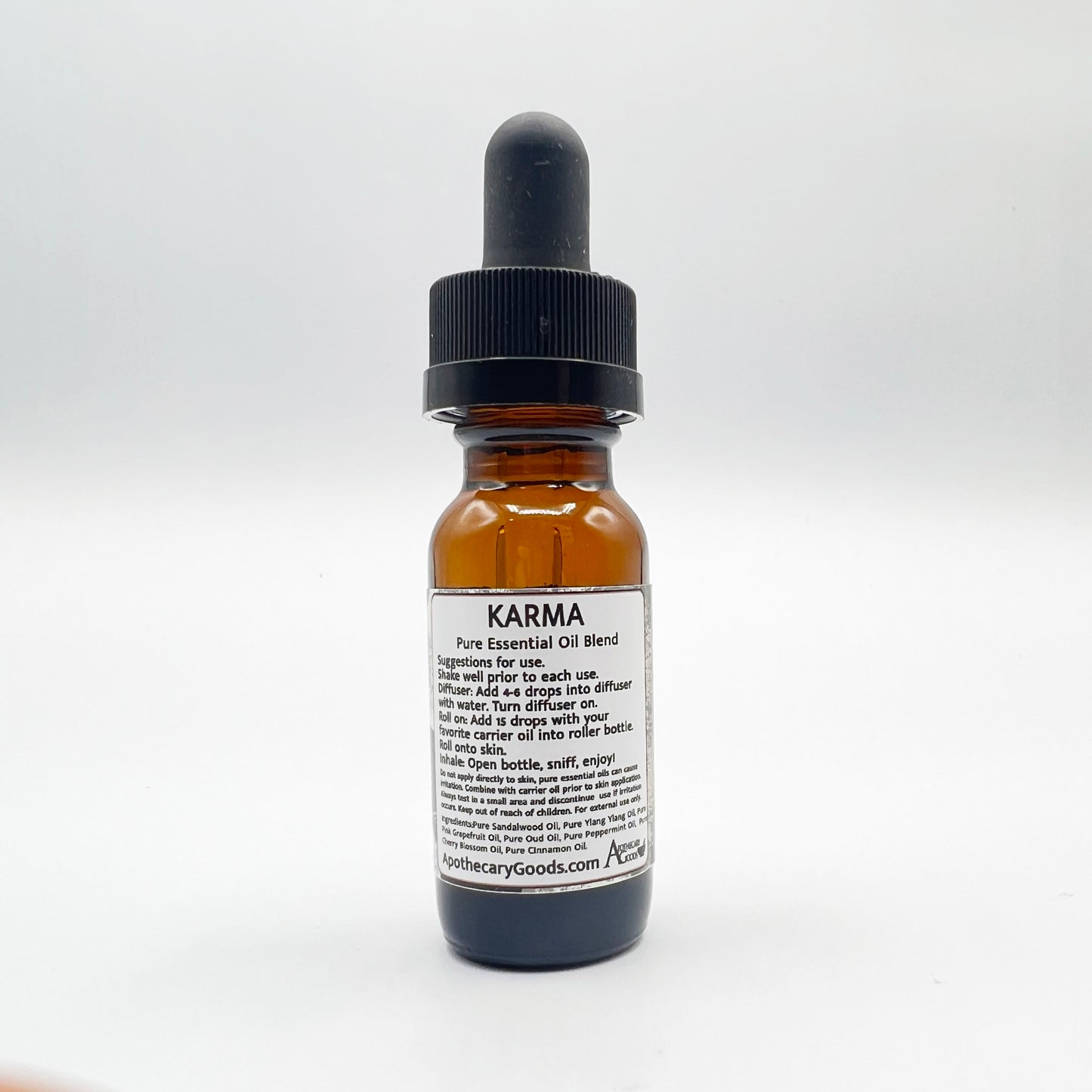 Collapsible content
Handmade in small batches

Apothecary Goods line of products are handmade in small batches with the best ingredients possible. Our process uses traditional methods to ensure a quality, unique product. =Our range of products are created to bring a little joy and wellbeing into your life. We believe that everyone deserves a touch of luxury. We offer high quality products, crafted with care and love, to help you relax and make life a little better..
Shipping

Most items are shipping on the next business day from receiving the order. All orders over $50 receive free shipping.
Only the best for you

Great care is taken when sourcing raw materials for production of Apothecary Goods products.
Cautions

Products are made with many naturally derived ingredients, which in rare cases may cause sensitivity in certain individuals. If sensitivity occurs, discontinue use immediately. Do not spray mist directly on plastics or leather. All products are intended for external use only. Due to the use of pure essential oils, always test any products in a small area first. Some separation may occur with oils, please shake well prior to using. As with all essential oil products, please contact a physician prior to use if pregnant or nursing.