Apothecary Goods
Regular price
Sale price
$7.00
Unit price
per
Sale
Sold out
Unlock Pure Vitality with "Deep Detox" by Magus Body Works - Your Natural Soap Companion
Are you yearning for a cleansing experience that rejuvenates both body and spirit? At Magus Body Works, we believe that true vitality starts with the ritual of purification. Introducing "Deep Detox," our extraordinary bar soap handcrafted with all-natural ingredients, including invigorating peppermint leaves and nourishing ground oatmeal.
Our Mission: Revitalize Your Essence
At Magus Body Works, our mission is to guide you towards holistic well-being, the natural way. "Deep Detox" is a manifestation of this commitment, a masterfully crafted soap designed to cleanse and refresh your body, while elevating your spirit.
🌿 Peppermint Leaves: Renowned for their invigorating properties, peppermint leaves awaken your senses and provide a burst of energy with each use. Their natural menthol aroma soothes the mind and leaves you feeling refreshed.
🌾 Ground Oatmeal: Ground oatmeal, a centuries-old skincare secret, gently exfoliates and nourishes your skin. It removes impurities, revealing a smoother, healthier complexion, making "Deep Detox" a luxurious addition to your skincare routine.
Why Choose "Deep Detox" by Magus Body Works?
✨ Natural Purity: Our unwavering commitment is to purity and excellence. "Deep Detox" is meticulously crafted from the finest natural ingredients, ensuring you experience the authentic essence of nature in every cleanse.
🚿 Cleansing Elegance: "Deep Detox" transcends ordinary soaps. Immerse yourself in a rich lather that not only purifies but also invigorates your senses, making your daily cleanse a rejuvenating ritual.
💆 Holistic Wellness: Experience the synergy of body and spirit as you cleanse with "Deep Detox." Our soap awakens your senses, revitalizes your skin, and leaves you feeling invigorated and balanced.
🌱 Environmentally Responsible: Magus Body Works is proud to be environmentally conscious. Our soap is crafted with sustainable practices, ensuring a gentle footprint on our planet.
Embark on Your "Deep Detox" Journey
Elevate your daily cleansing ritual to an enchanting journey toward vitality and purity. Discover the magic of "Deep Detox" by Magus Body Works today and savor the transformative power of natural ingredients like never before.
Awaken your senses, rejuvenate your skin, and embrace the purity of "Deep Detox."
Order now and embark on a journey toward a cleaner, revitalized you. A world of natural purity awaits with Magus Body Works.
Shop with confidence knowing that all Apothecary Goods products are created and shipped from the USA. Say goodbye to long wait times and hello to fast shipping! We guarantee to ship out all orders the very next day.
Share
View full details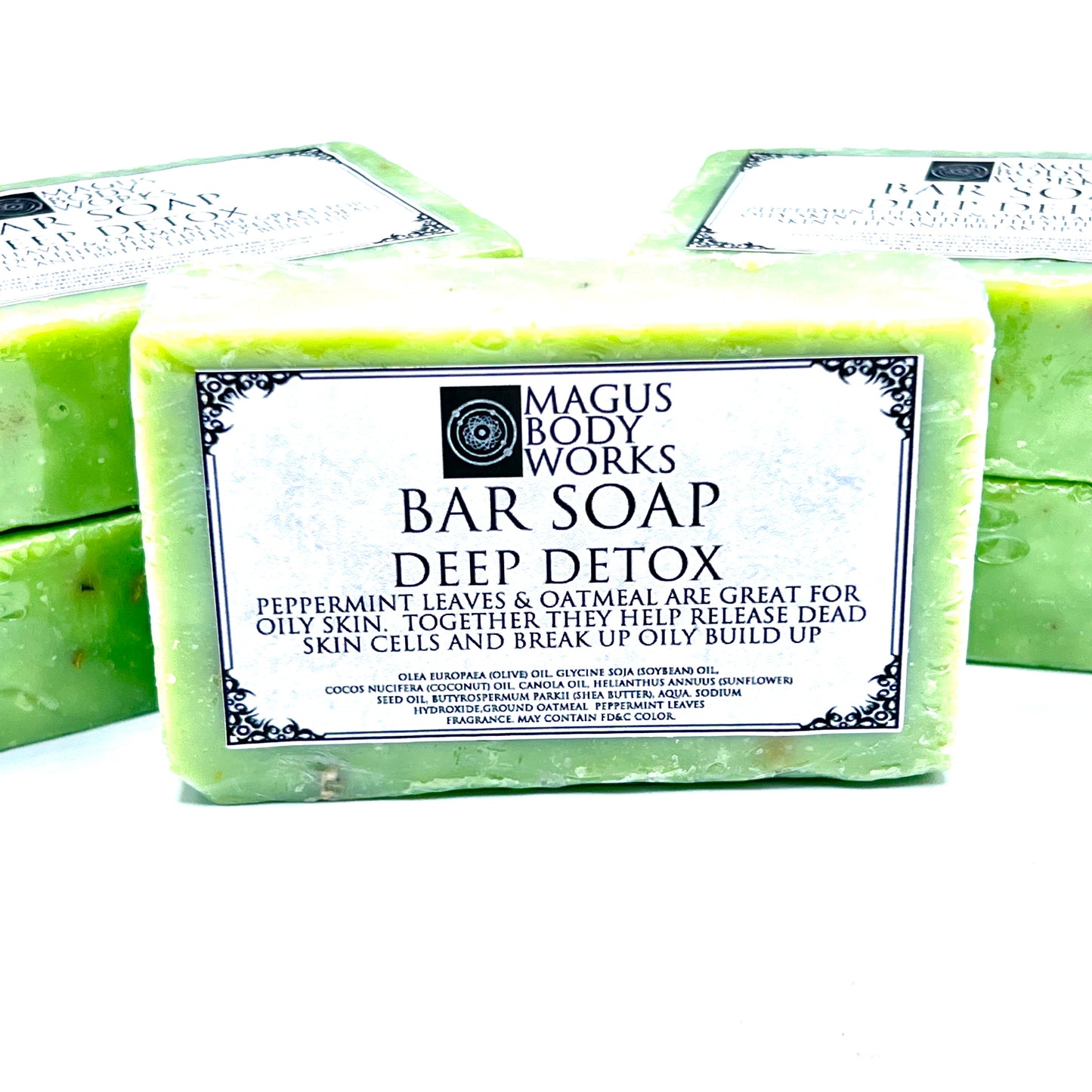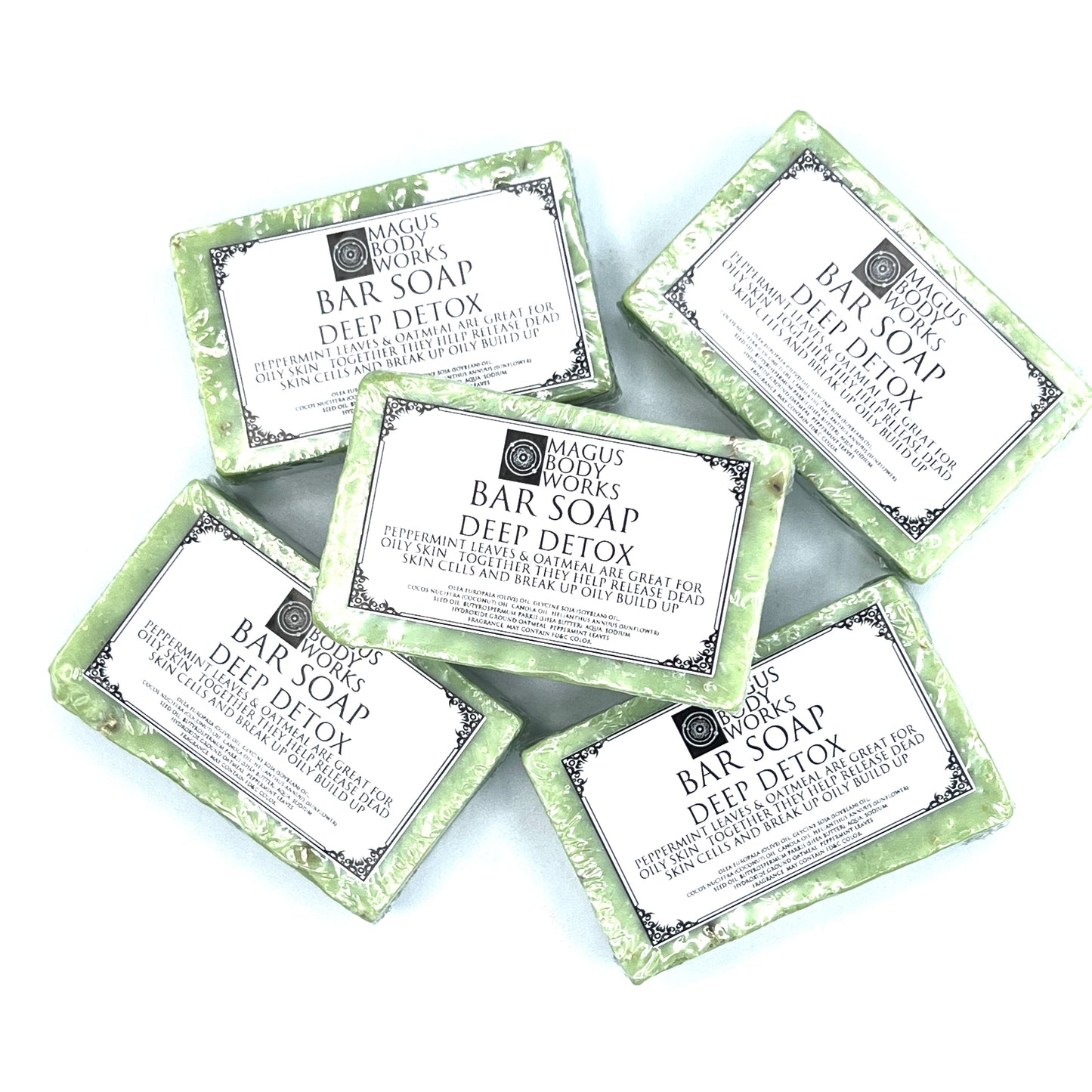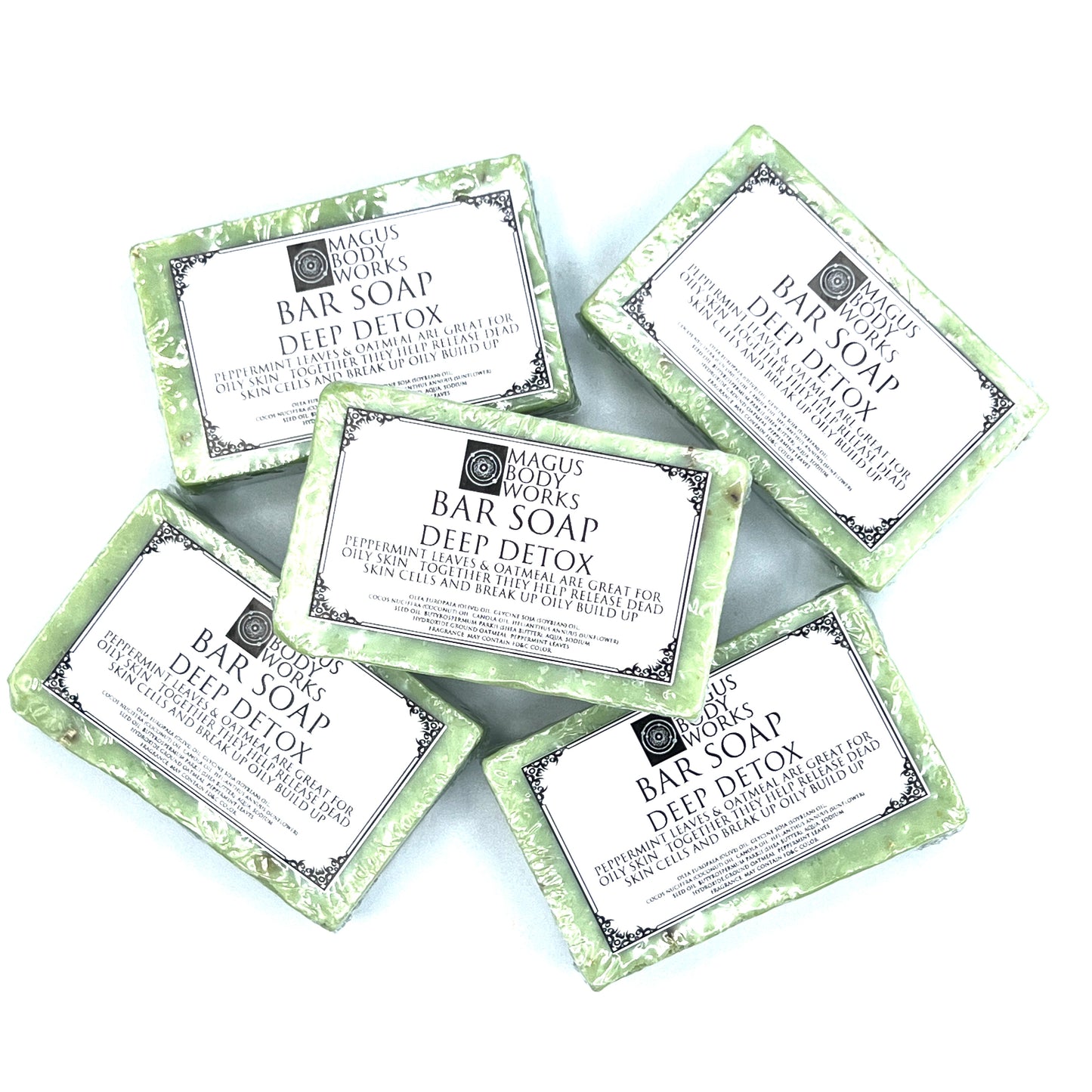 Collapsible content
Handmade in small batches

Magus Body Works products are handmade in small batches with the best ingredients possible. Our process uses traditional methods to ensure a quality, unique product. Our range of products are created to bring a little joy and wellbeing into your life. We believe that everyone deserves a touch of luxury. We offer high quality products, crafted with care and love, to help you relax and make life a little better.
Magus Rarity System

You'll notice on all Magus products, there are rarity indicators. These are just like you see in many games. They range from Uncommon to Legendary. As they progress in the rarity system, it typically means the ingredients and expense in creation level up.
Shipping

Most items are shipping on the next business day from receiving the order. All orders over $50 receive free shipping.
Only the best for you

Great care is taken when sourcing raw materials for production of Magus products.
Cautions

Products are made with many naturally derived ingredients, which in rare cases may cause sensitivity in certain individuals. If sensitivity occurs, discontinue use immediately. Do not spray mist directly on plastics or leather. All products are intended for external use only. Due to the use of pure essential oils, always test any products in a small area first. Some separation may occur with oils, please shake well prior to using. As with all essential oil products, please contact a physician prior to use if pregnant or nursing.