Apothecary Goods
Regular price
Sale price
$24.00
Unit price
per
Sale
Sold out
Indulge in the Decadence of SIMPLY Silk Natural Body Creme.
Discover the essence of pure indulgence with Apothecary Goods' SIMPLY Silk, a part of our esteemed natural product line. Our commitment to natural, wholesome skincare is embodied in this exquisite whipped body creme, designed for those who seek a luxurious and natural skincare experience.
Trusted for the Entire Family: At Apothecary Goods, we take pride in creating products that are safe and effective for the whole family. SIMPLY Silk body creme embodies this ethos, offering a natural skincare solution you can trust for yourself and your loved ones.
Whipped to Perfection: SIMPLY Silk body creme is not just a moisturizer; it's a sensory delight. Crafted with meticulous care, our formula is whipped to a perfect consistency, ensuring a smooth, lightweight application that leaves your skin feeling silky and pampered.
Dreamy Scent of a Dreamsicle: The enchanting aroma of SIMPLY Silk is inspired by the nostalgic sweetness of a dreamsicle. Its delicate scent is a harmonious blend of natural essential oils, evoking a serene and joyful sensation with every use.
Skin Nourishing Essentials: At the heart of SIMPLY Silk are three key essential oils - Oud Wood, Seabuckthorn Seed, and Pomelo Peel, each known for their remarkable skin benefits:
Oud Wood Oil: Esteemed for its rich and luxurious aroma, Oud Wood oil also offers profound moisturizing properties. It helps rejuvenate and restore skin's natural elasticity, making it ideal for nourishing dry and mature skin.
Seabuckthorn Seed Oil: Rich in vitamins and antioxidants, Seabuckthorn Seed oil is celebrated for its healing and rejuvenating effects on the skin. It aids in repairing damaged skin, reducing signs of aging, and improving skin hydration.
Pomelo Peel Oil: This refreshing oil is not only uplifting for the senses but also beneficial for the skin. It helps to tone and brighten the skin, leaving it looking vibrant and youthful.
Aromatherapy Benefits: Beyond their skin nourishing qualities, these essential oils offer therapeutic aromatherapy benefits. Oud Wood oil provides a grounding and calming effect, Seabuckthorn Seed oil uplifts the mood, and Pomelo Peel oil invigorates the senses, making SIMPLY Silk a holistic experience for both mind and body.
📦📦Shop with confidence knowing that all Apothecary Goods products are created and shipped from the USA. Say goodbye to long wait times and hello to fast shipping! We guarantee to ship out all orders the very next day.
Disclaimer: Always test in a small area and discontinue use if irritation occurs. For external use only. Keep out of reach of children.
These statements have not been evaluated by the Food and Drug Administration. This product is not intended to diagnose, treat, cure, or prevent any disease.
Our ingredients are all made and found in nature. We meticulously source the purest of essential oils straight from the source.
We encourage you to consult your healthcare provider prior to use if you are pregnant, nursing, trying to conceive, taking any medication or if you have a medical condition. 
Share
View full details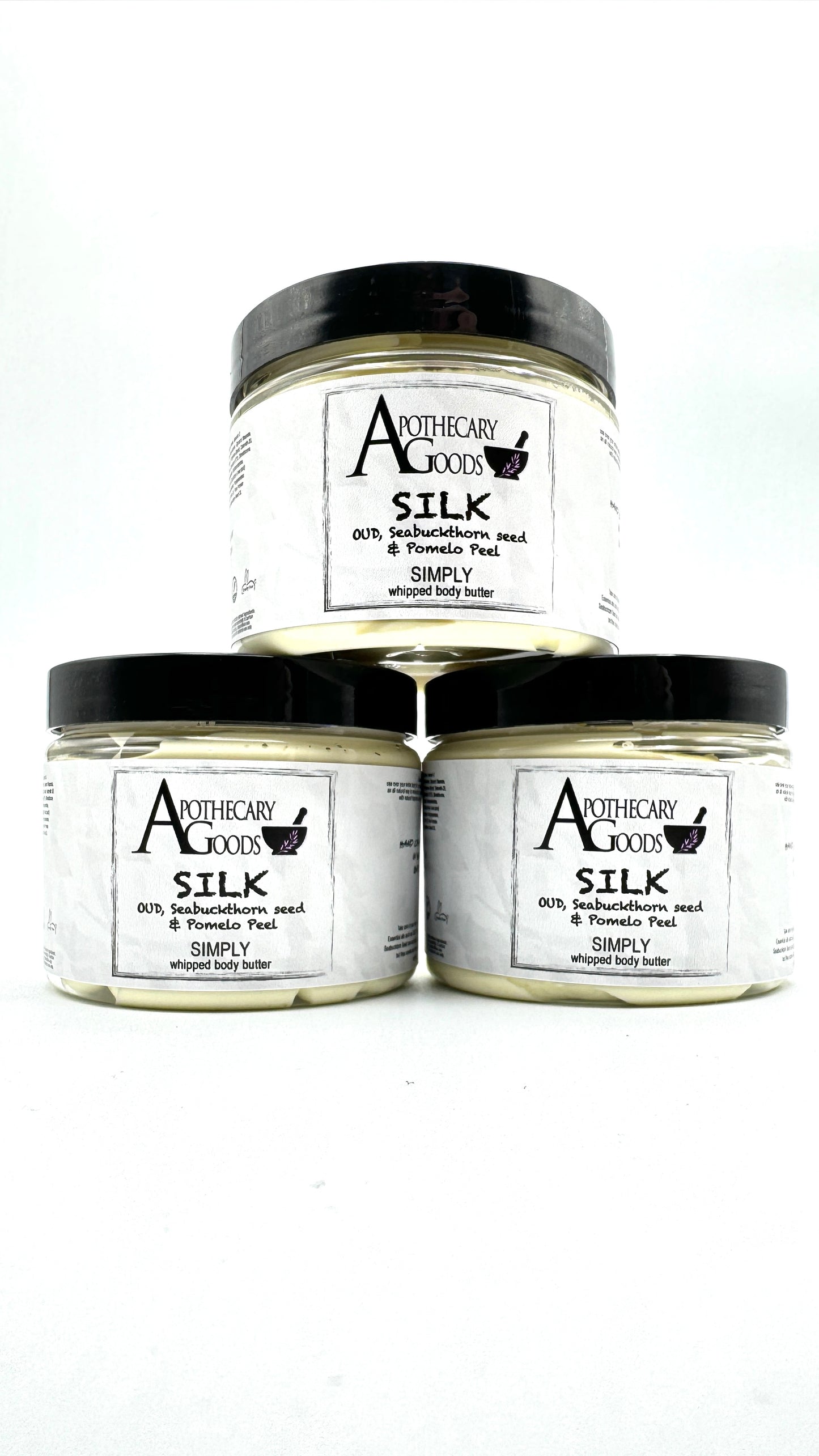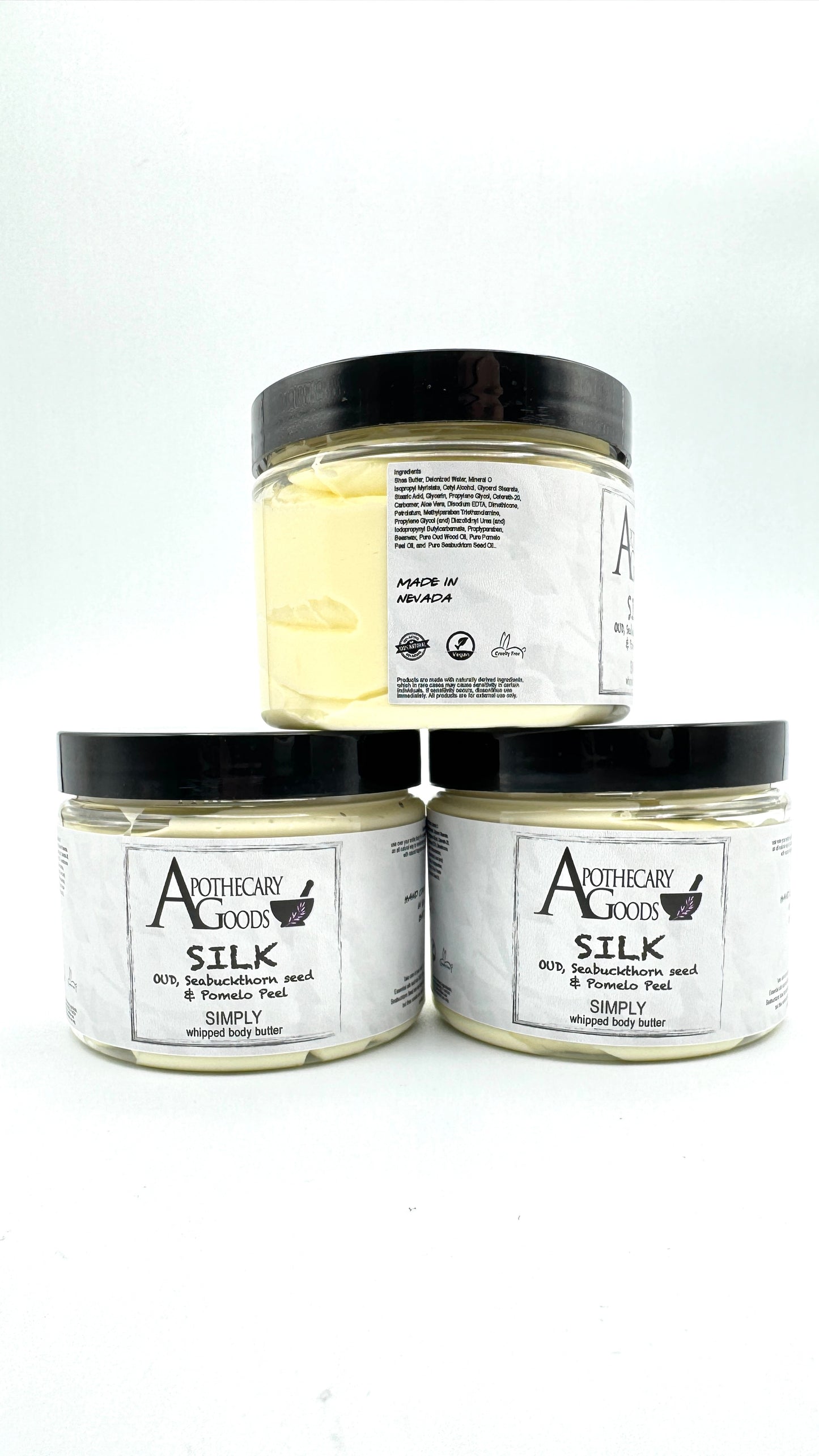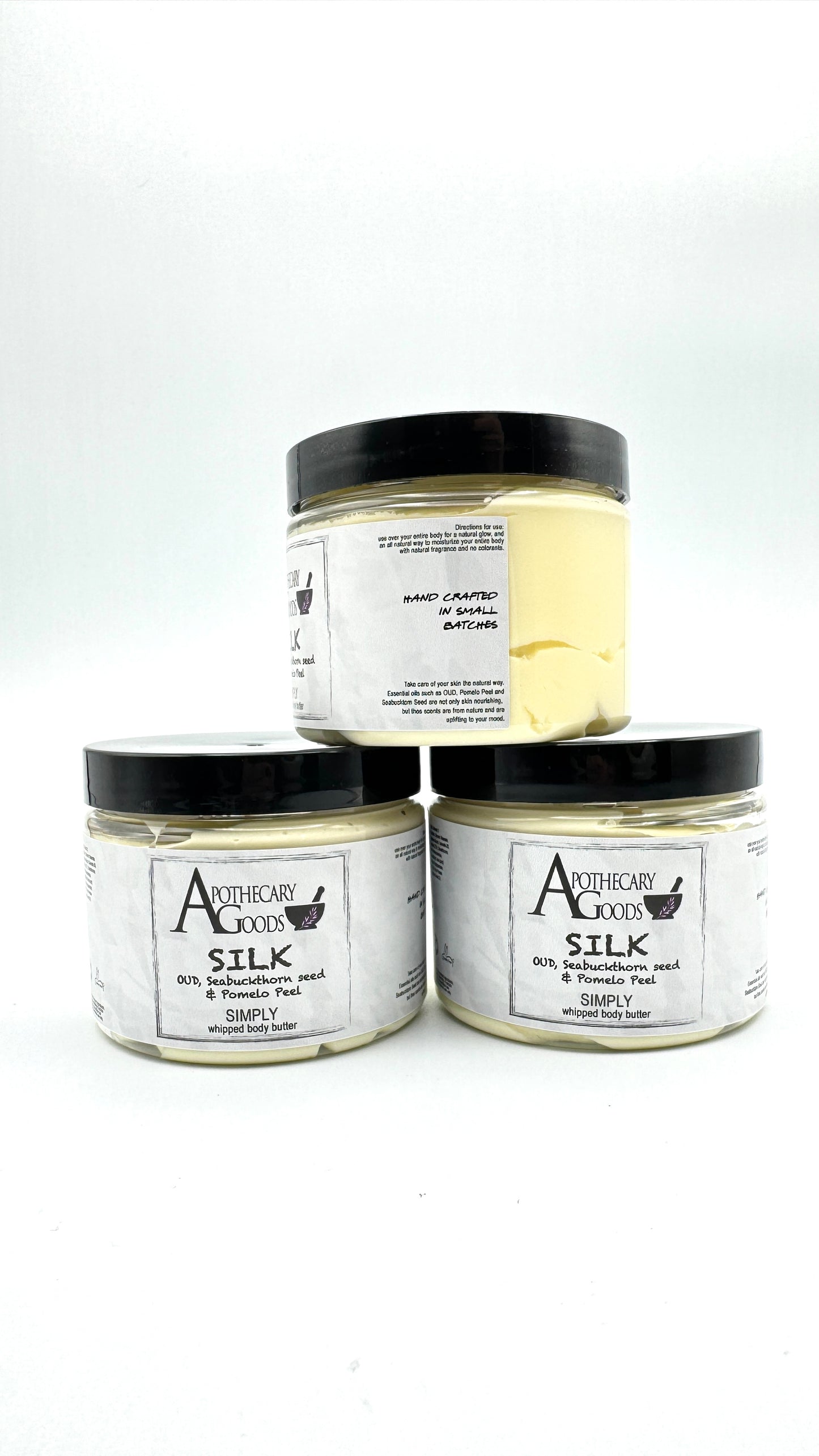 Collapsible content
Handmade in small batches

Apothecary Goods line of products are handmade in small batches with the best ingredients possible. Our process uses traditional methods to ensure a quality, unique product. =Our range of products are created to bring a little joy and wellbeing into your life. We believe that everyone deserves a touch of luxury. We offer high quality products, crafted with care and love, to help you relax and make life a little better..
Shipping

Most items are shipping on the next business day from receiving the order. All orders over $50 receive free shipping.
Only the best for you

Great care is taken when sourcing raw materials for production of Apothecary Goods products.
Cautions

Products are made with many naturally derived ingredients, which in rare cases may cause sensitivity in certain individuals. If sensitivity occurs, discontinue use immediately. Do not spray mist directly on plastics or leather. All products are intended for external use only. Due to the use of pure essential oils, always test any products in a small area first. Some separation may occur with oils, please shake well prior to using. As with all essential oil products, please contact a physician prior to use if pregnant or nursing.