Apothecary Goods
Regular price
Sale price
$10.00
Unit price
per
Sale
Sold out
Loading subscriptions ...
Step into the enchanting world of pixie lore with our all-natural potion that's straight from the mystical realm. Delight in its sweet scent and germ-fighting capabilities, specially crafted with natural ingredients and essential oils that are safe for the magical little creatures in your life.
Infused with the pure essences of Orange, Lemon, Cherry Blossom, and Vanilla, our potion is a sensory delight that will have your little ones lining up to wash their hands. Its sweet and tangy aroma feels like each bottle was lovingly created by the pixies themselves.
But the magic doesn't stop there! Every bottle is adorned with Amethyst and Clear Quartz crystals, not only to clear negativity but to turn handwashing into a whimsical experience for all. Let the crystals work their wonders as you use this potion.
Ingredients like Moon Charged Distilled Water, Cocamidopropyl (coconut) Betaine, Poly Sorbate 20, and Beet Root Powder for color come together to create a truly magical concoction.
Remember, as with all our potions made with Moon water, give it a good shake to ensure the magic is happening and the crystals are performing their spellbinding duties.
Experience the enchantment firsthand with our Pixie Lore Potion, where safety, sweetness, and a touch of whimsy unite for a truly delightful handwashing experience. Let the magic begin!
 Please note: All That Witch Beauty products are hand made and may vary slightly from batch to batch.
Shop with confidence knowing that all of our products are created and shipped from the USA. Say goodbye to long wait times and hello to fast shipping! We guarantee to ship out all orders the very next day.
Share
View full details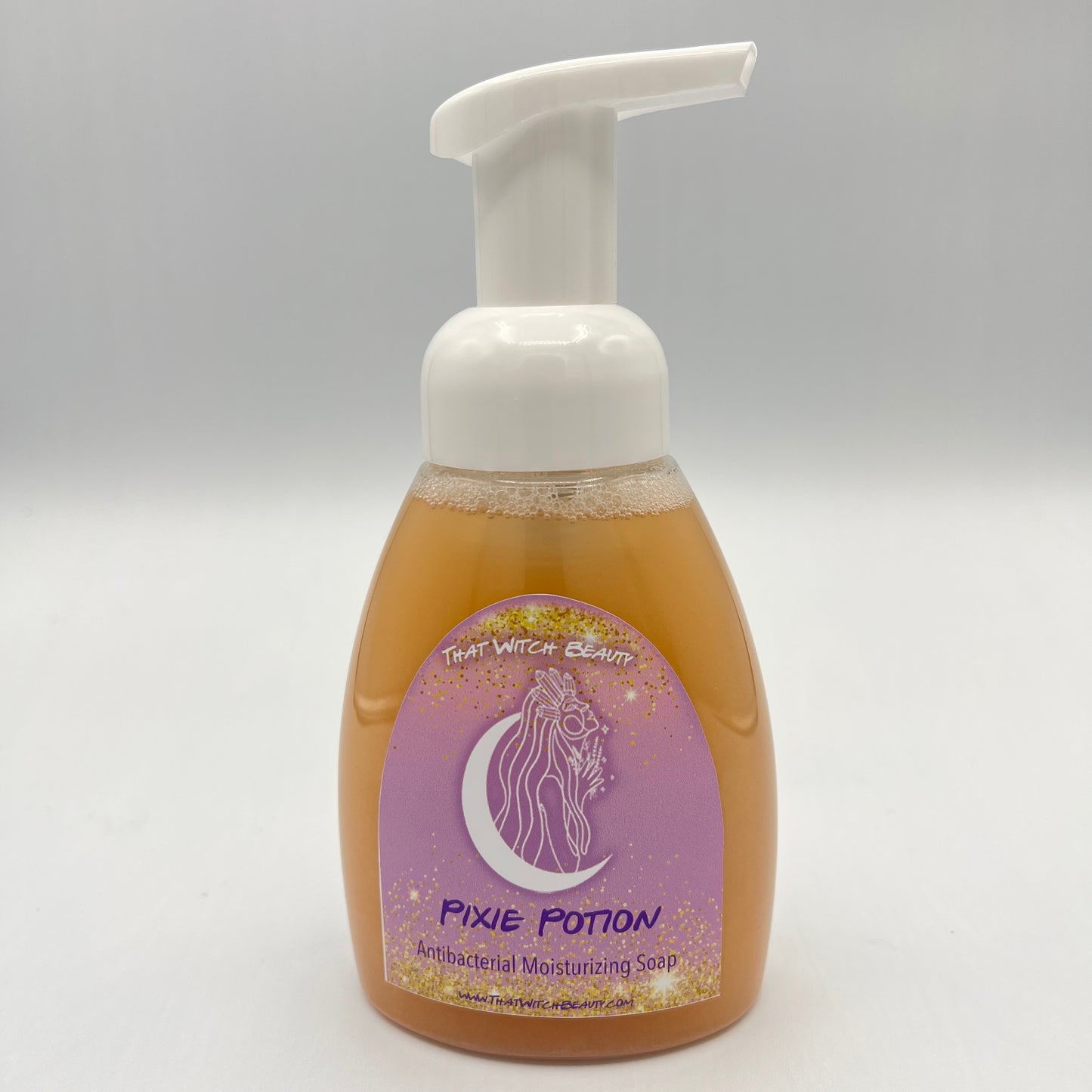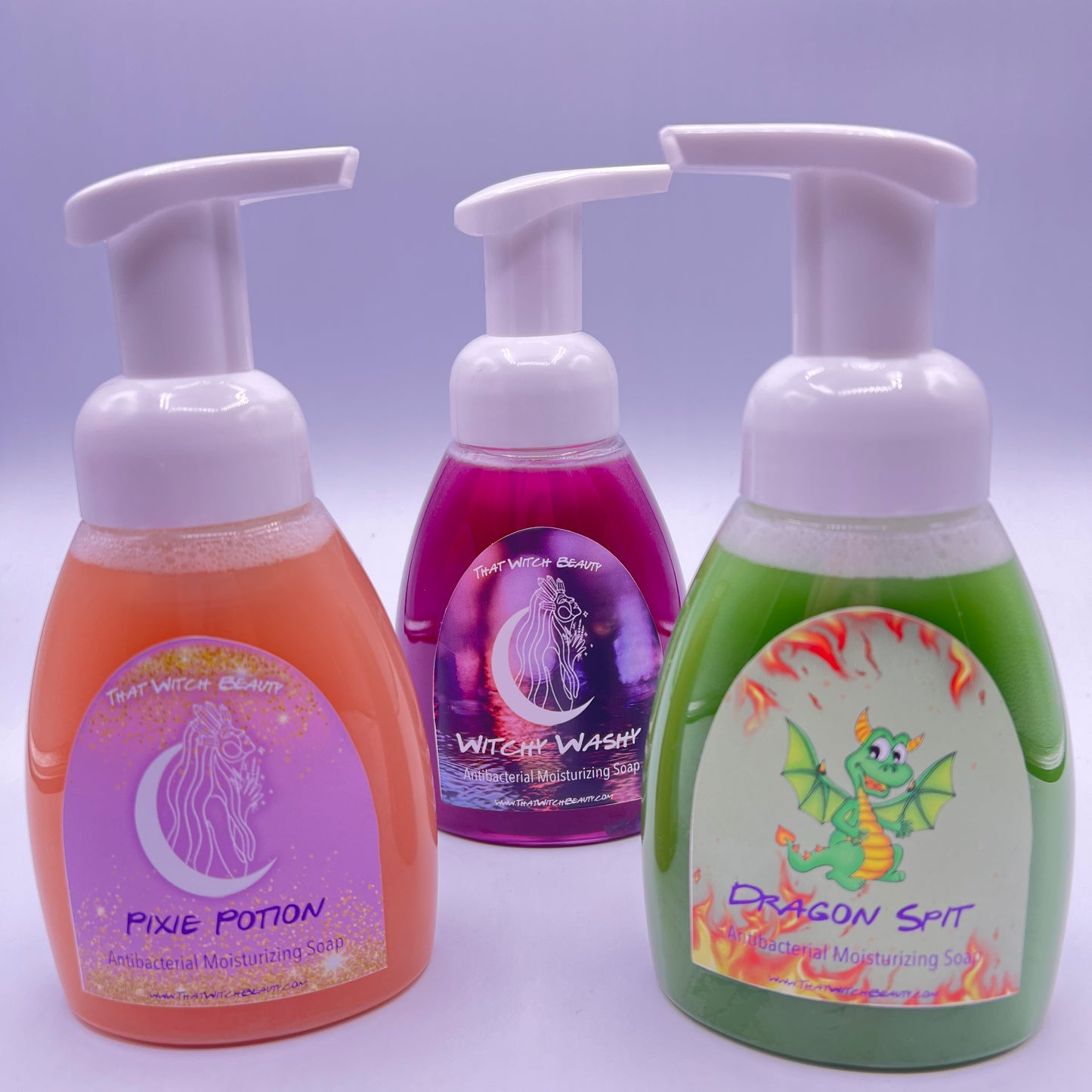 Collapsible content
Handmade in small batches

That Witch Beauty line of products are handmade in small batches from some of the best ingredients around.
Designed with Intention

At That Witch Beauty products it is our belief that beauty starts in the mind and encompasses the energy that surrounds you.  As you develop comfort in embracing your uniqueness; the true individual that you are, the external beauty begins to flow naturally.
Shipping

Most items are shipping on the next business day from receiving the order. As always, free shipping with orders over $50!
Ingredients

Great care is taken when souring raw materials for production of That Witch products.
Cautions

Products are made with many naturally derived ingredients, which in rare cases may cause sensitivity in certain individuals. If sensitivity occurs, discontinue use immediately. Do not spray mist directly on plastics or leather. All products are intended for external use only. Due to the use of pure essential oils, always test any products in a small area first. Some separation may occur with oils, please shake well prior to using. As with all essential oil products, please contact a physician prior to use if pregnant or nursing.